Hello group! "How ya doing?"
I would like to talk a little bit of my first few days in America. In order to do that, I will start with my flight to go there.
On December 11th, 2011, I got on a plane for the first time! I was about to travel to Texas, then get on another plane heading to NY. I was thrilled about it all! It would be my first trip outside the country, I was about to fulfill my dream, everything was smooth, until the time that plane started to shake a lot. I was squeezed in the middle seat by two other guys from São Paulo. The plane was crowded with Brazilians going for their exchanges programs. I had a wild nausea, and I couldn't sleep due to my excitement. My throat was sort of closing up, and we were in the middle of a horrible turbulence.
Dear reader, what would do? Pray? Be scared? Well, what I did? I thanked God for all the good people that I had met in my life, then I thanked for the opportunity of being on that plane, and if that was my fate, I would embrace it happily. I held on to the messages that my friends had written for me and cried with joy. Fortunately, nothing happen even though the plane shook more than a tree in Wuthering Heights.
I was finally in NY, my throat was hurting a lot, but my state of mind was NY. I was taking pictures like crazy; everything seemed to be interesting and too different from Brazil. Haha. You all know what I am talking about, right?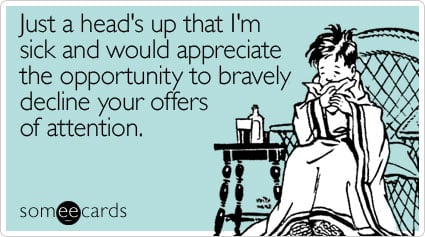 but call my mom, Please?
On Monday, I got into the hotel with two more Brazilian girls with me, adorable ones. I was doing the Infant Specialized Course because I would be taking care of 1 month old twins. That was too scary. Everything was going well on the training course, but I started feeling worse. I had a fever from Monday to Tuesday, and went on getting worse. On Wednesday, I kind fainted in the middle of our course. I was coughing a lot, shaking, and looking too pale (as my friends said I looked almost dead). They took me to the hospital. What was I having? - An acute attack of chronic bronchitis and sinusitis that spread out an infection in my respiratory tract. They gave me a lot of medicines and took me back to the hotel. I was sad, but I had to take care of myself, right? I would have to deal with that on my own.
The Au Pair Care thought it would be better to isolate me, because they didn't know for sure what I had. So stayed Wednesday, Thursday, and a little bit of Friday on my own. Girls, it is really important to know what you want and stick to it. If you are too connected with your parents, you may have to prepare yourself to live what I lived. It is not good. I was lucky because I had been preparing myself for this trip for a long time, so I knew what I was getting myself into. All the others Au pairs that were in the training with me said that they wouldn't be able to go through this in a strange country without their mothers.
You must read between the lines when you are signing up for the Au pair program. You are going to mature weather you want it or not.When my host got me, she noticed how bad I was and understood why I was so worried about my health. In order to cheer me up, she bought me the ticket for the first Au pair meeting so I could find new friends which was really good. I met one of my best friends there, Tejka Vasiljevic, the nicest nineteen-year-old girl I have ever met. This was one girl that stuck with me through thick and thin for my first four months till she went on a rematch.
So, that's it for today. I hope you have enjoyed the post of the week. How was your experience? Did anyone get sick like I did in the first few days?
Gostou do post? Entao Curta a nossa pagina no Facebook!! E fique atualizado!!